Key Ingredients
Cherry Berry Flavor
Non-GMO beetroot juice powder, potato dextrin, bovine collagen peptides, natural flavors, citric acid, magnesium ascorbate, Enovita Grape Seed Extract, rebaudioside A (from Stevia rebaudiana Leaf)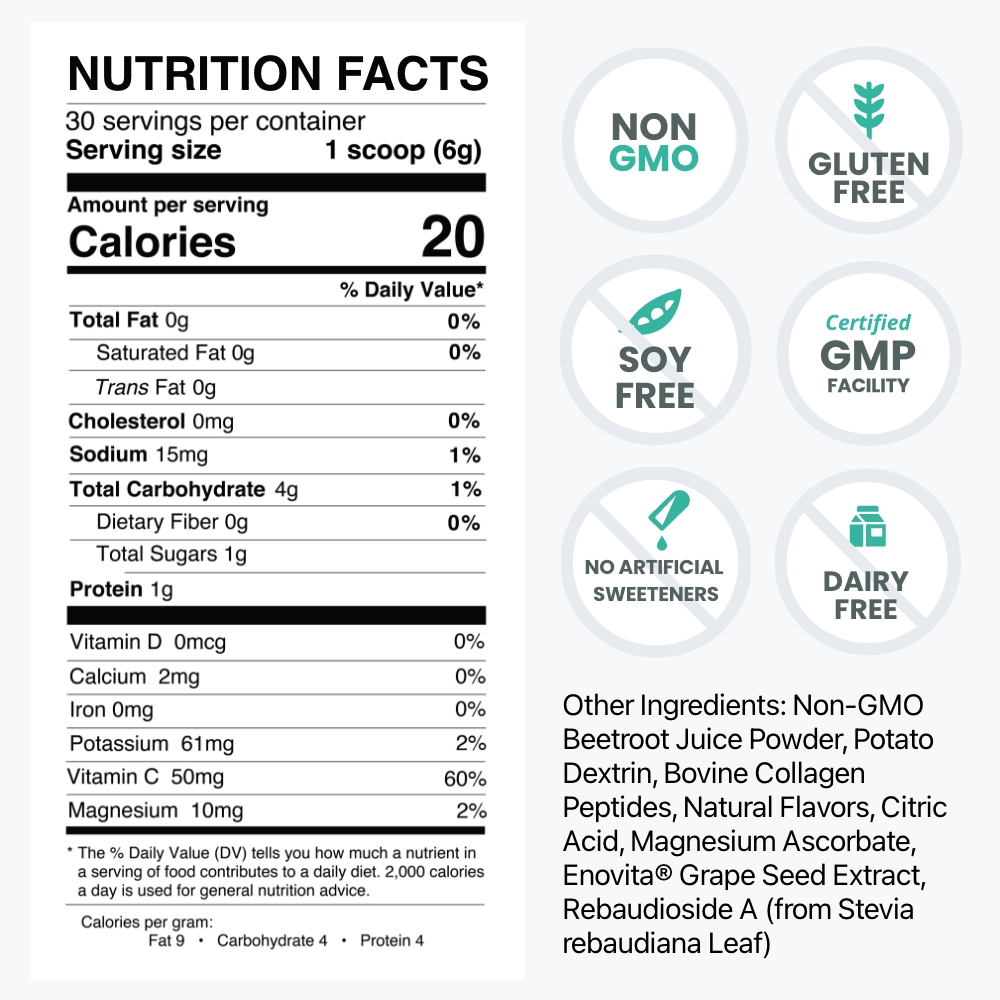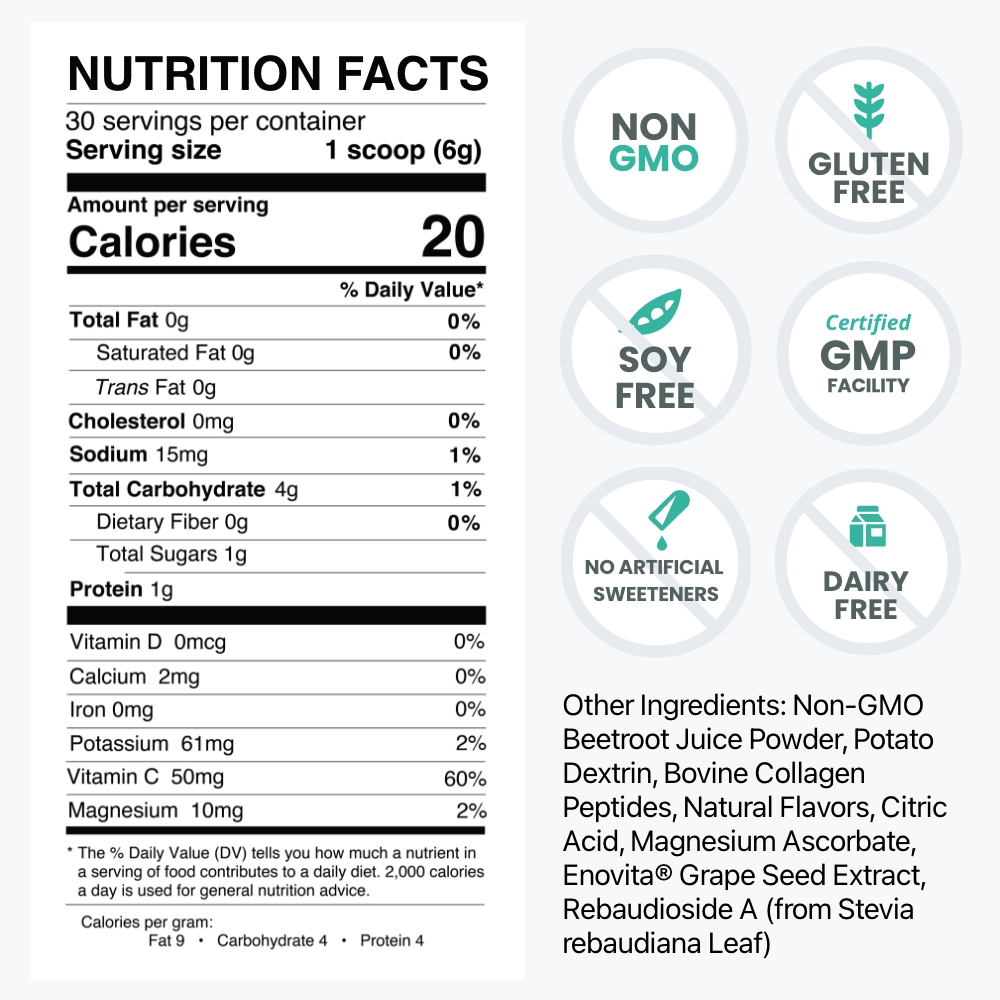 Grass-Fed Collagen Peptides
Sourced from grass-fed and pasture-raised bovine, the collagen peptides in SuperBeets Collagen are the highest-quality available and are optimized to ensure that they're effectively used in your body. SuperBeets Collagen contains Collagen I and III, the most prevalent collagen types found in skin, hair, nails, joints, tendons, and ligaments. 
French Grape Seed Extract
There's good, then there's premium. And the Enovita® Grape Seed Extract we selected for SuperBeets Collagen is the finest in the world. Sourced from the world-famous winemaking region in France, the Loire Valley, this novel form of grape seed extract has been clinically studied and shown to support the body's production of Nitric Oxide, heart health, normal blood pressure as part of a healthy lifestyle, and helps protect against oxidative stress and damage.
Non-GMO Beetroot Powder
SuperBeets Collagen provides an added boost of non-GMO beetroot powder to support cardiovascular health.
Vitamin C
SuperBeets Collagen provides an excellent source of Vitamin C with 60% DV per serving. Vitamin C provides important antioxidant protection.  
At Age 30, Your Collagen Begins to Decline
The secret to great skin is not always found in expensive creams or other topicals—it lies in collagen, the substance that is not only influential in the quality of your skin but also makes up 70-95% of the cartilage in your joints. Though collagen is naturally occurring, by your 30s your body's ability to produce collagen starts declining. Research suggests collagen peptides support your body's ability to produce more collagen.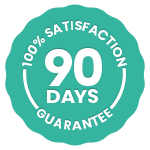 Our 100% Satisfaction Guarantee
Try it risk-free for 90 days and see how you feel. If you don't absolutely love it, you may return your product to us for a full refund of the purchase price, minus shipping and handling. No questions asked.

Frequently Asked Questions
What type of collagen is in SuperBeets Collagen?
SuperBeets Collagen includes a boost of highest-quality Type I & III collagen peptides from grass-fed & pasture-raised cows to support healthy skin.
Can I use SuperBeets Collagen daily?
Yes. SuperBeets Collagen is intended to be a collagen booster that can be taken daily for best results.
Why did you include grape seed extract?
We are constantly striving to further enhance our products with the latest, science-validated ingredients. SuperBeets Collagen includes clinically-researched grape seed extract to promote normal blood pressure as part of healthy lifestyle, support heart health and circulation. We also included a boost of non-GMO beet root powder.
How long will one canister last me?
One canister
contains approximately 30-servings, or 1-month of product.
What's the best way to take this product?
1
concentrated
scoop in
4-
6 ounces of water used daily for best results.
1 According to IQVIA ProVoice Survey 2023