A
Powerful Dose of Sunshine

in Each Chew
Vitamin D deficiency is

more common

than you think.

It's estimated that about 1 billion people worldwide have low levels of vitamin D. A 2011 study shows that 41.6% of adults in the U.S. are deficient in this essential vitamin.

When you expose your skin to sunlight, a reaction takes place, which results in the production of vitamin D. Vitamin D synthesis is a key to immune health and other benefits, but getting enough is not always easy. Season, time of day, cloud cover, smog, skin melanin content, age, concern about UV radiation, even sunscreen are all reasons you may not be getting all the D3 you need.

Just one chew a day gives you our highest potency 5,000 IUs of Vitamin D3.

The
Highest Potency

Vitamin D3 Soft Chews
Our D3 Chews contain the same biologically efficient form of Vitamin D made by our body from sun exposure: Vitamin D3, or cholecalciferol. Vitamin D exists in two forms: D2, which is called ergocalciferol, and D3 (cholecalciferol). Cholecalciferol is more potent and helps support immune and respiratory health. It is also essential for the absorption of calcium, phosphorus, and minerals needed for bone health. With a breakthrough in delivery innovation, we packed 5,000 IUs - the maximum recommended daily intake of Vitamin D3 (as cholecalciferol) into a great-tasting and individually wrapped mixed-berry flavor soft chew.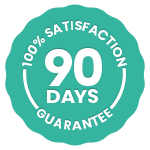 Our 100% Satisfaction Guarantee
Try it risk-free for 90 days and see how you feel. If you don't absolutely love it, you may return your product to us for a full refund of the purchase price, minus shipping and handling. No questions asked.


Frequently Asked Questions:
How many Vitamin D3 Chews can I consume per day?
Consume a maximum of 1 chew (one serving) per day or as directed by your healthcare provider.
What source is our Vitamin D3 derived from?
Our D3 is sourced from Lanolin.
What is the difference between Vitamin D2 and Vitamin D3?
Vitamin D2 is primarily sourced from plants and fortified foods
while v
itamin D3 is primarily derived from animal sources. Vitamin D3 is the form our skin synthesizes when exposed to sunlight and the preferred, active form in the body. Additionally, clinical research suggests that Vitamin
D3 is more effective improving our body's Vitamin D levels.
Do I need Vitamin D if I am outdoors frequently?
Supplementing with Vitamin D can help maintain vitamin D levels if you are using sunscreens and covering
your
skin to prevent exposure to UV rays, which can impact our ability to synthesize vitamin D.
Are you Vitamin D3 Chews non-GMO and gluten-free?
Yes.
Our Vitamin D3 Chews are both non-GMO and gluten-free.