Work Somewhere That Excites You
Imagine yourself at a dinner party and someone asks where you work. When you work at HumanN, you can say, "I work for one of the fastest growing health & wellness brands in the world. We're on national TV, a market leader in thousands of retail stores, pro sports teams use our products, plus a huge Amazon presence. They invest in my personal growth, and we make best-in-class superfoods people love."

Feel pretty good to say? Join us!
Apply Now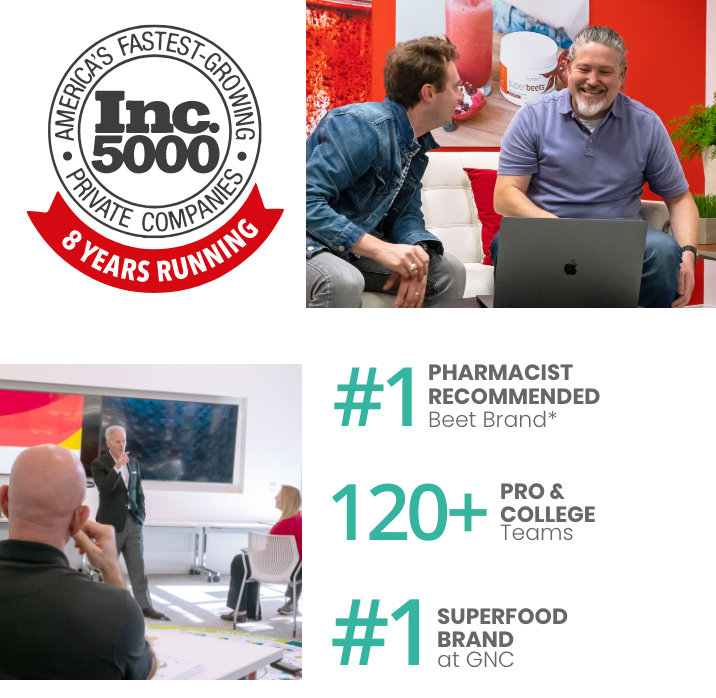 We Believe Top Talent Should be Rewarded
Flexible Work Environment
In today's world, we understand life can take you many places. HumanN offers a flexible hybrid working model with the option to work in our beautiful office in Austin, Texas, or remote for the right candidate.
We hire the most talented professionals in their line of expertise (we hope that's you!) – so we don't worry about numbering your days off. HumanN offers unlimited paid vacation, plus paid holidays.
Attractive Benefits Package
Focus on what you love the most – your family, your lifestyle, yourself – and leave the benefits to us. We offer excellent health insurance, a generous 401K match, paid parental leave, and a quarterly stipend for our premium supplements.