Together SuperBeets Heart Chews & Turmeric Chews Support:
Heart Healthy Energy
Healthy Blood Pressure
Healthy Circulation & Blood Flow
Heart Health
Increased Nitric Oxide Production
Delivers Powerful Antioxidants
Healthy Inflammatory Response
Joint Health

A Body in Motion Stays in Motion
Life happens and it can be hard to keep your momentum going. When it comes to supporting an active lifestyle, healthy circulation and joint health are vital. By fueling your body with the clinically studied ingredients in our superfood chews, you are helping to support your overall heart health and blood flow plus your body's ability to have a healthy inflammatory response.

Ingredients that Matter
The Science Behind the Bites
SuperBeets Heart Chews are powered by clinically studied Grape Seed Extract to support your healthy blood pressure and heart-healthy energy. These tasty chews are easy to take at home or on the go.
And our Turmeric Chews feature high-quality turmeric curcumin complex that is clinically show to deliver 24x higher absorption than your average turmeric supplement. Plus their mouth-watering, citrus orange flavor is much more pleasant than swallowing the standard large, bitter-tasting turmeric pills.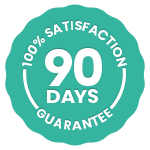 90-day Money Back Guarantee
Try our Bestsellers Bundle for 90 days and see how you feel. If you don't absolutely love it, we'll refund your money.


Frequently Asked Questions:
How do both products in this bundle support your heart and inflammatory response?
SuperBeets
Heart Chews contains a unique French grape seed extract, clinically studied to support circulation and blood flow, which supports heart health.
Turmeric Chews feature
highly
absorbable turmeric curcumin complex
to support
a
healthy
inflammatory response and joint health.
How should I use SuperBeets Heart Chews and Turmeric Chews?
SuperBeets
Heart Chews and
Turmeric
Chews can be used any time of the day. You may consume both products together
or
you can take each product separately at different times of the day.
There is no specific time to take turmeric, but you will maximize its benefits by taking it consistently. Find a time that works best for you to take it regularly.
How many servings are in each package?
One package of
SuperBeets
Heart Chews contains 30 servings (60 chews). One package of
Turmeric
Chews contains 30 servings (30 chews).
Are these products GMO-free?
Yes,
SuperBeets
Heart Chews and
Turmeric
are guaranteed non-GMO. They are also gluten-free and vegan
.