Together SuperBeets Heart Chews & Powders Help Support:
Heart-healthy energy & stamina
Healthy blood pressure
Healthy circulation & blood flow
Heart health
Increased Nitric Oxide production
Reduced oxidative stress & damage
It All Starts With Circulation
Circulation is truly your life force. It carries oxygen and nutrients to your tissues, and ferries carbon dioxide (CO2) and waste products away from them. Your body works hard to support this balance, but factors such as age, stress, and lifestyle can derail it.
By supporting healthy circulation and blood flow, you can help increase heart healthy energy and support healthy blood pressure levels.
Formulated To Work For You
SuperBeets Powder is the world's first and only beetroot powder with patented Nitric Oxide technology through the University of Texas Health Science Center. It has been clinically studied and helps support healthy blood pressure.
Powered by Grape Seed Extract, SuperBeets Heart Chews helps to increase Nitric Oxide production. Our clinically studied Grape Seed Extract is backed by a double-blind, peer-reviewed clinical trial involving 119 people shown to help promote normal blood pressure nearly 2x more effectively than a healthy lifestyle alone.*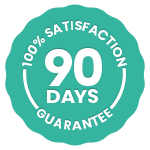 90-day Money Back Guarantee
Try Heart & Immunity Bundle for 90 days and see how you feel. If you don't absolutely love it, we'll refund your money.




Frequently Asked Questions:
How do both products in this bundle support your heart healthy energy and blood pressure?
SuperBeets
Heart Chews contains a unique French grape seed extract, clinically studied to support circulation and blood flow, which supports heart health.
SuperBeets
Powders is made with fermented and non-fermented beetroot powder which also helps promote Nitric Oxide production and, in turn, supports heart-healthy energy and healthy blood pressure.
How should I use SuperBeets Heart Chews and SuperBeets Powders?
SuperBeets
Heart Chews and Powders can be used any time of the day. We recommend taking one in the morning and one in the afternoon for a midday pick-me-up.
Consistent
use is most effective, so select a daily routine that works for you!
Are these products GMO-free?
Yes,
SuperBeets
Heart Chews and Powders are guaranteed non-GMO. They are also gluten-free and vegan
.
How many servings are in each package?
One package of
SuperBeets
Heart Chews contains 30 servings (60 chews).
One canister of
SuperBeets
Powders contains approximately
30-servings
, or
1-month
of product.
1 According to IQVIA ProVoice Survey 2022