Together SuperBeets Heart Chews & Vitamin D3 Chews Support:
Blood Flow & Heart Healthy Energy
Immune Health
Mood Health
Respiratory & Lung Health
Calcium Absorption for Bone Health
Healthy Circulation, Healthy Immune System
A healthy immune response coupled with healthy blood flow is critical for cardiovascular health. When there is a threat to your health, your immune system relies on specialized cells to fight it off. Healthy circulation allows these immune cells to be carried to their destination to do their job correctly. By promoting both blood flow and immune health, you are providing the support needed for these essential systems.

Ingredients that Matter
The Science Behind the Bites
We tend to think about Vitamin D for bone health, but thanks to developments in research, we now know that vitamin D is very much an unsung hero when it comes to immune health. Our highest potency Vitamin D3 Chews presents a breakthrough in providing 5,000 IU's of D3 — the same biologically efficient form synthesized by our skin — in one chew that tastes amazing.
Grape Seed Extract has been the focus of much human research over the years due to the positive effects the high concentration of antioxidants can have on blood flow and cardiovascular health. The Grape Seed Extract found in SuperBeets Heart Chews is backed by a human clinical trial involving 119 health subjects that promoted normal blood pressure as part of a healthy lifestyle amongst the subject group.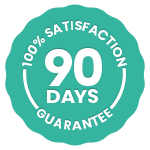 90-day Money Back Guarantee
Try Heart & Immunity Bundle for 90 days and see how you feel. If you don't absolutely love it, we'll refund your money.


Frequently Asked Questions: