What's Inside Counts
Enovita® Grape Seed Extract

Clinically researched (150mg) antioxidant compound sourced from French wine country

Non-GMO Beetroot Powder

100% Non-GMO beetroot grown in the USA

No Artificial Sweeteners

Pomegranate berry flavor with no artificial sweeteners
Enovita® Grape Seed Extract

Clinically researched (150mg) antioxidant compound sourced from French wine country

Non-GMO Beetroot Powder

100% Non-GMO beetroot grown in the USA

No Artificial Sweeteners

Pomegranate berry flavor with no artificial sweeteners
How It Works
Oxidative Stress from free radicals can reduce your body's ability to produce Nitric Oxide and compromise your healthy Nitric Oxide levels over time. What makes our grape seed compound so unique? The clinically studied polyphenols such as those in SuperBeets Heart Chews have been shown to support the production of Nitric Oxide in the body.
Helps increase Nitric Oxide production
Which relaxes and dilates your blood vessels
Supporting circulation and blood flow
Which helps promote increased heart healthy energy and support healthy blood pressure levels
SuperBeets Heart Chews are backed by Nobel Laureate, Cardiovascular Leader and Scientist Ferid Murad, MD, Phd
Dr. Ferid Murad was a Nobel Prize in Medicine Recipient for his contributions to the groundbreaking discovery of Nitric Oxide in 1998. Nitric Oxide, also known as the "miracle molecule", plays a key role in supporting circulation, blood flow, and heart healthy energy. But after age 40, your body may produce less.​
SuperBeets Heart Chews help your produce more of this "miracle molecule".​

Heart Healthy Energy & Blood Pressure
Starts with Circulation
Circulation is truly your life force. It carries oxygen and nutrients to your tissues, and ferries carbon dioxide (CO2) and waste products away from them. Your body works hard to support this balance, but factors such as age, stress, and lifestyle can derail it. The clinically researched Grape Seed Extract in SuperBeets Heart Chews helps support healthy blood pressure and increased energy levels by helping increase Nitric Oxide production in your body.

Clinically Researched
 A leading clinical study showed that our unique grape seed extract helps to promote normal blood pressure nearly 2x more effectively than a healthy lifestyle alone.*
Traceable & Sustainable
Made exclusively with grape seeds, natively grown in France's world-renowned Loire Valley region.
Gentle Extraction
The process used to extract our grape seed extract is gentle and uses only water, which helps keep the good stuff inside the product without using any harsh chemicals or synthetic solvents.  
Purity & Safe
Every batch is rigorously tested for heavy metals, pesticides, and microbiological contaminants. This ensures that the extract is pure and safe. Not all grape seed extracts are made this way.
Clinically Studied
2x More Effective

Blood Pressure Support Than a Healthy Lifestyle Alone*
When it comes to supporting your heart health, a healthy lifestyle is one thing. A healthy lifestyle that's nearly twice as effective--that's another. Especially when it requires no added time commitment or hassle.
Our unique Grape Seed Extract is backed by a double-blind, peer-reviewed clinical trial involving 119 people shown to help promote normal blood pressure nearly 2x more effectively than a healthy lifestyle alone. The science is clear – it works.

"SuperBeets Heart Chews have helped my energy levels increase and they taste great!"
- Rachel N.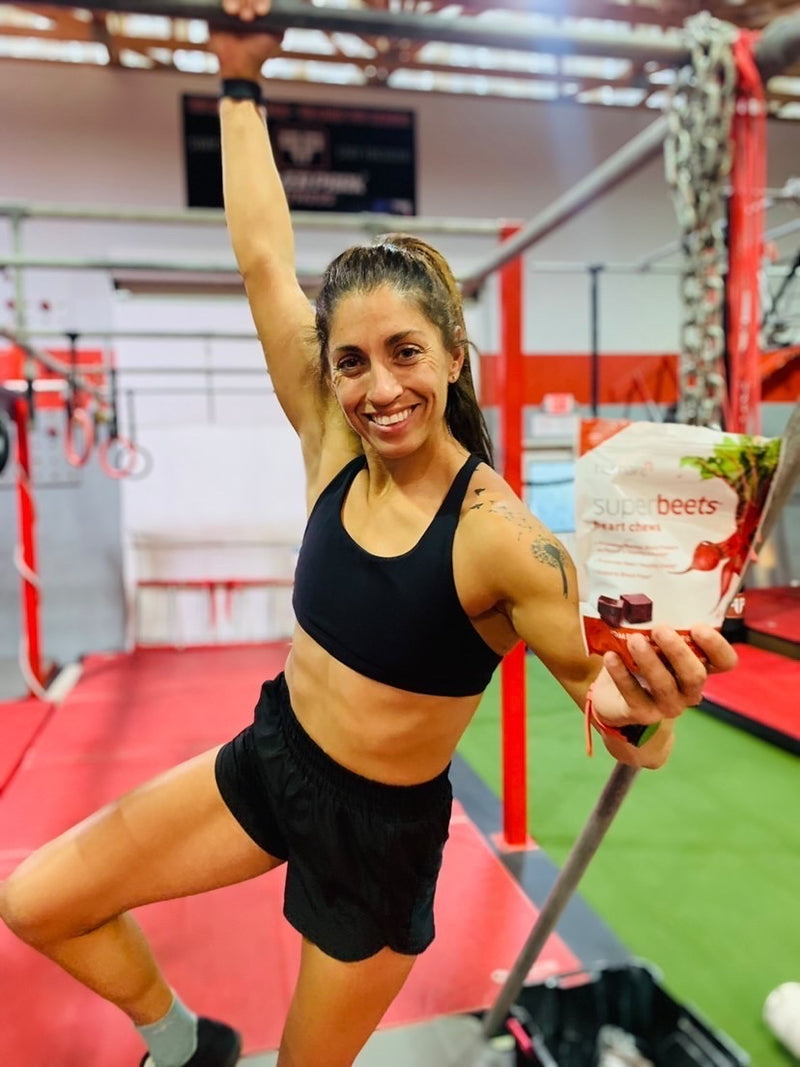 "As a 37-year-old RDH, mother and athlete at heart, health is super important to me. I want to be fit and healthy for the long haul, that is why I take my SuperBeets Heart Chews daily!"
- Alexandra W.
"One thing I do to support my heart health is take 2 SuperBeets Heart Chew daily. As a mother of 4 these are perfect for my on-the-go heart health support" 
- Jessica S.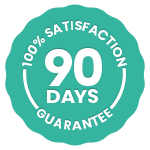 Our 100% Satisfaction Guarantee
Try it risk-free for 90 days and see how you feel. If you don't absolutely love it, you may return your product to us for a full refund of the purchase price, minus shipping and handling. No questions asked.


Frequently Asked Questions
Where are the beets and grape seed extract grown?
The beets used in SuperBeets Chews and SuperBeets Black Cherry & Apple are grown in the United States, and are non-GMO.


The grape seed extract is sourced exclusively from the Loire Valley in France. It's the soil, minerals, temperature & rainfall of this prestigious wine region that gives our grapes their high amount of antioxidant compounds.
What's the best way to take SuperBeets Heart Chews? How many SuperBeets Heart Chews can I take in a day?
Take 2 chews daily, back-to-back for best results, at any time of the day.


There are 60 chews per bag or 30 total servings, or 1-month supply. We don't recommend eating more than 2 servings (4 chews) per day.
What makes SuperBeets by HumanN products better than others?
HumanN has invested in numerous clinical trials and boasts a science advisory board featuring a who's-who of medicine, nutrition, and kinesiology science, including a Nobel Laureate.


When it comes to ingredients, we source globally for the best ingredients that meet our standards for both quality and science. You can trust there is never compromise when it comes to our innovative products and how they effectively serve your health needs.
Can I take more than one SuperBeets product in a day?
Yes.
You can take more than one
SuperBeets
product in a day.
Do not exceed the recommended serving size.
Are SuperBeets Heart Chews and SuperBeets Black Cherry and Apple Powder the same?
No. 


SuperBeets® Heart Chews are powered by clinically researched grape seed extract and provides an added boost of non-GMO beet root powder  to support healthy blood pressure levels, blood flow, and heart-healthy energy.  


SuperBeets® Powder does not contain grape seed extract and instead features 100% fermented & non-GMO beetroot powder. 
What can I expect to feel when taking SuperBeets Heart Chews?
- Most people report feeling more heart-healthy energy, and notice healthy blood pressure support when taking consistently. After a 3-month clinical trial, men and women experienced nearly 2x more effective blood pressure support than diet and exercise alone after taking 150mg of Grape Seed Extract.* 


- Most people notice benefits when taking consistently for 4-6 weeks.  Individual results may vary. 


* In a 16-week, double-blind, placebo-controlled study involving 119 healthy men and women, Heart Chews' polyphenol compound, taken as part of a healthy lifestyle was clinically shown nearly 2-times as effective at promoting normal blood pressure already in the normal range as a healthy lifestyle alone. 
What are Heart Chews good for?
SuperBeets® Heart Chews is a source of plant-based, heart healthy energy that supports:

- Healthy blood pressure

- Increase Nitric Oxide production

- Healthy circulation and blood flow

- Heart health

- Reduced oxidative stress and damage
These statements have not been evaluated by the FDA. This product is not intended to diagnose, treat, cure or prevent any disease.


1 According to IQVIA ProVoice Survey 2023
** Based on CVS sales data – IRI 52-week ending December 2021