What's Inside Counts
Non-GMO Beetroot

100% Non-GMO beetroot grown in the USA

Clinically Researched

SuperBeets has been clinically researched at the University of Iowa to have a beneficial effect on blood pressure

No Artificial Sweeteners

Black Cherry or Green Apple flavor with no artificial sweeteners or synthetic colors
Non-GMO Beetroot

100% Non-GMO beetroot grown in the USA

Clinically Researched

SuperBeets has been clinically researched at the University of Iowa to have a beneficial effect on blood pressure

No Artificial Sweeteners

Black Cherry or Green Apple flavor with no artificial sweeteners or synthetic colors

How It Works
SuperBeets is the world's first and only beetroot powder with patented Nitric Oxide technology through the University of Texas Health Science Center. It's one of the many reasons why SuperBeets is the #1 Doctor Recommended Beet Brand for Heart Health Support.1
Helps increase Nitric Oxide production
Which relaxes and dilates your blood vessels
Supporting circulation and blood flow
Which helps promote increased heart healthy energy and support healthy blood pressure levels
As You Age, Your Nitric Oxide Levels Can Impact Your Health
Modern science confirms – after age 40, your body may produce less Nitric Oxide, a key molecule you need to support circulation, blood flow, and heart healthy energy. Inspired by the Nobel Prize in Medicine-winning discovery of Nitric Oxide as a blood vessel signaling molecule.
SuperBeets Powder help your body produce more of this "miracle molecule".
You just feel better and you have more energy.
"SuperBeets helps increase your Nitric Oxide, which increases vasodilation, increasing blood flow, so you generate energy within the muscle more efficiently. It's not actually stimulating the heart to work harder, like taking in caffeine. You just feel better and you have more energy."
Dr. John Ivy | Chair Emeritus University of Texas, Dept. of Kinesiology and Health Education, renowned exercise physiology and sport nutrition researcher and author
No Imitator Compares – This is Serious Science.
At HumanN, our scientists understand the mechanisms that effectively metabolize dietary nitrate and nitrite in the body to produce Nitric Oxide. We approach Nitric Oxide holistically.
Our team of scientists spans food science, nutrition, physiology and kinesiology
Our science leadership team includes one of the world's leading Nitric Oxide researchers and also one of world's top sports nutrition scientists
Our functional foods and supplements are backed by 15 years of research at the University of Texas Health Science Center
"At my age it's really important to me to do something good for my blood pressure. SuperBeets is not only supporting my blood pressure, my energy level is higher. I feel stronger. I just feel healthier."
- Corbin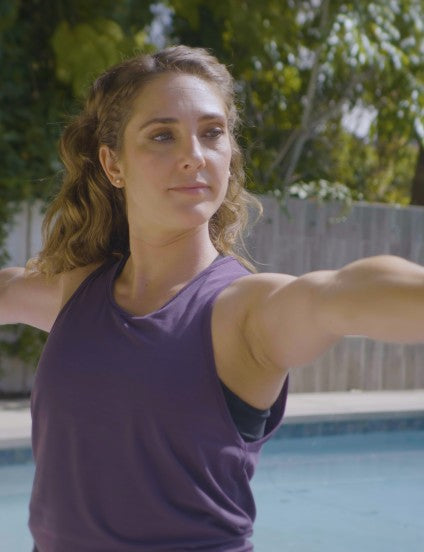 "I love that there's no caffeine in it. I used to drink a lot of coffee and then have a really hard time falling asleep at night. Now I have the energy I need to get me through the day and make it to the gym."
- Lisa
"I build houses and my days are really long. I would say my endurance with SuperBeets is definitely improved. It's  given me a different energy that I've never had before."
- Marc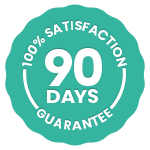 Our 100% Satisfaction Guarantee
Try it risk-free for 90 days and see how you feel. If you don't absolutely love it, you may return your product to us for a full refund of the purchase price, minus shipping and handling. No questions asked.


Frequently Asked Questions
My urine and other waste looks pinkish after using SuperBeets® - is this normal?
Yes, this is perfectly normal. This occurrence is known as
beeturia
, the passage of pink or red urine after the ingestion of beetroot
The
observed color is due to the presence of a beet pigment, betacyanin, in the urine.
Beeturia
typically occurs in 10-14% of the population. It may last up to
48 hours
after using
SuperBeets
and will vary by individual.
Where are the beets grown?
The beets used in
SuperBeets
®
crystals and
SuperBeets
®
Heart Chews
are grown in the United
States, and
are non-GMO.
Fun fact: only 1 in 10 beets meets
our
quality standards.
What's the best way to take SuperBeets Crystals Powder? How many scoops can I take in a day?
Take 1 concentrated scoop in 4-6oz. of water at any time of day for best results.
 
We don't recommend taking more than 2 total servings a day. And as always, speak with your physician if you have medical concerns. 


One canister contains approximately 30-servings, or 1-month of product. 
Are SuperBeets Powders and SuperBeets Chews the same?
No. 


SuperBeets® Heart Chews are powered by clinically researched grape seed extract plus provides an added boost on Non-GMO beetroot powder  to support healthy blood pressure levels, blood flow, and heart-healthy energy.  


SuperBeets® Powder does not contain grape seed extract and instead features 100% fermented & non-GMO beetroot powder. 
What can I expect to feel when taking SuperBeets Crystals Powder?
Most people report feeling more heart-healthy
energy, and
notice healthy blood pressure support when taking consistently. Most people notice benefits when taking consistently for 4-
6 weeks
. Individual results may vary.
What is SuperBeets Crystals Powder good for?
SuperBeets® Powder is a source of naturally-occurring, plant-derived dietary nitrates and nitrites that supports:

- Healthy blood pressure

- Increase Nitric Oxide production

- Healthy circulation and blood flow

- Heart Health

- Heart-Healthy Energy
What makes SuperBeets by HumanN products better than others?
HumanN has invested in numerous clinical trials and boasts a science advisory board featuring a who's-who of medicine, nutrition, and kinesiology science, including a Nobel Laureate.


When it comes to ingredients, we source globally for the best ingredients that meet our standards for both quality and science. You can trust there is never compromise when it comes to our innovative products and how they effectively serve your health needs.
Can I take more than one SuperBeets product in a day?
Yes.
You can take more than one
SuperBeets
product in a day.
Do not exceed the recommended serving size.
Can I drink regular beetroot juice or eat fresh beetroot and get the same benefits?
You can drink beetroot juice and eat fresh beetroot, however due to growing conditions the
nutrient density and
dietary nitrate content may vary considerably from one lot to the next
(up to 500% variability)
.
SuperBeets Crystals (Black Cherry & Original Apple)
provides a
concentrated source of fermented & non-fermented
beetroot that delivers a standardized amount of dietary nitrates & nitrites in every serving to promote
Nitric Oxide
activation in the body
plus support healthy blood pressure and blood flow
.
These statements have not been evaluated by the FDA. This product is not intended to diagnose, treat, cure or prevent any disease.
1 According to IQVIA ProVoice Survey 2023 
†† Based on GNC sales data
†Real SuperBeets user. Remunerated brand ambassador. Results not typical. SuperBeets helps support healthy energy and cardiovascular health.